Create Networking Events to connect Start-ups & Investors
Shape the future of entrepreneurship. With Converve, you create an individual platform for all players in the start-up and investor scene to work together and network.
Get a demo
Lead start-ups and investors through custom registrations
All your participants are ready. It's time to get them into your platform. Define different registration flows for founders, investors and other participant groups.

You determine whether the access is open to all or only for certain groups and persons. Next, you have the ability to moderate incoming registrations.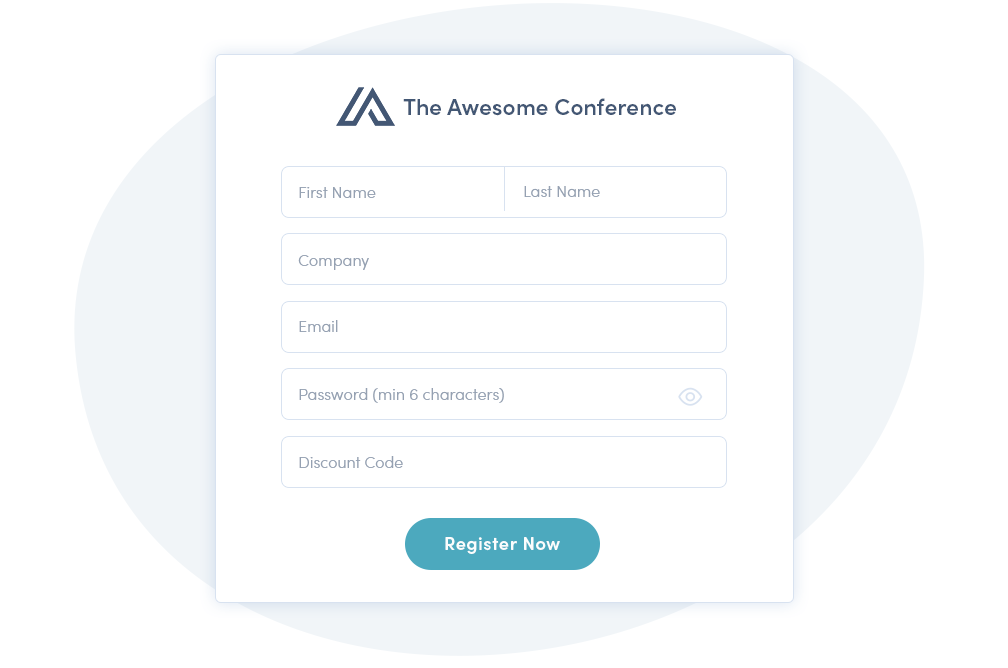 Establish contacts and visualize ideas efficiently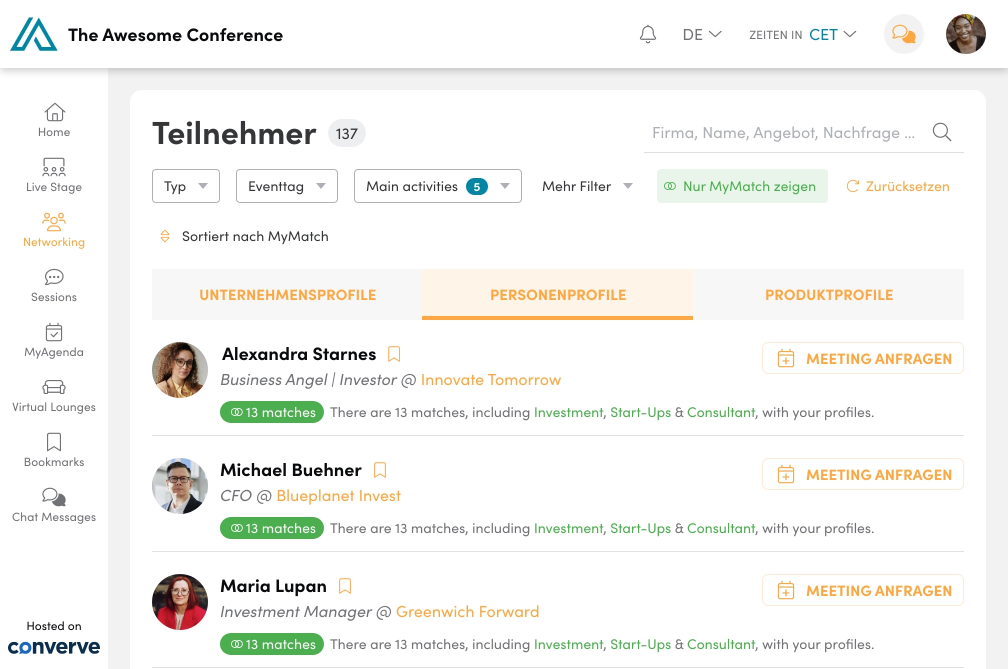 On your platform, participants can expand their network and get into conversation with people. Meetings are arranged with just a few clicks. Add a matchmaking algorithm to help find the perfect people to talk to

Your event does not take place in person or only partially? With the help of our integrated conference solution, the whole event is possible both hybrid and virtual.
Community Feeling: Networking on High Tech Gründerfond Family Day
HTGF has been investing in young high-tech companies in Germany since 2005 and is currently the largest venture capital fund in Europe with more than 400 start-ups funded.

Family Day is HTGF's largest networking event and brings together the entire ecosystem of international venture capitalists with start-ups from the HTGF portfolio.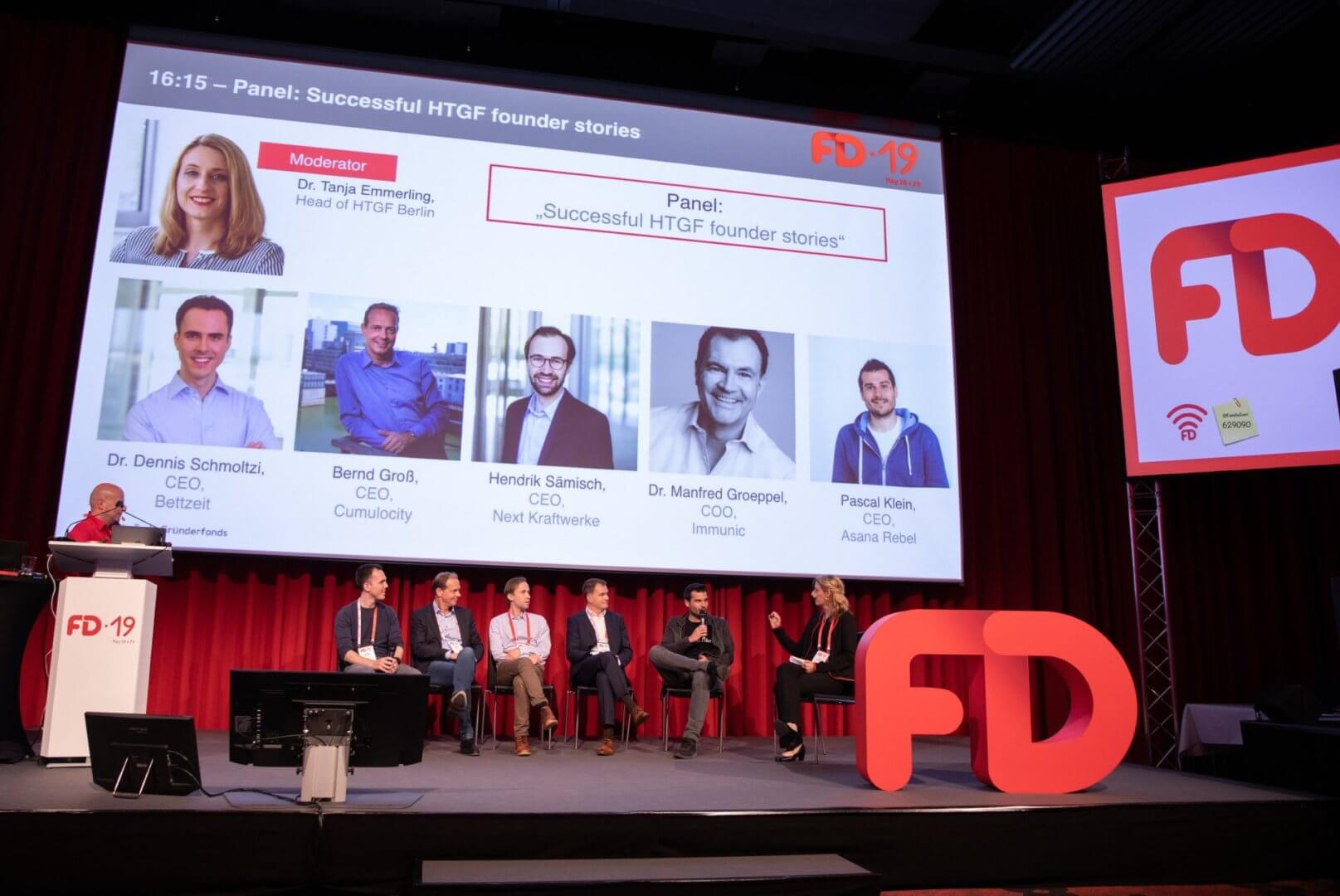 Your whole start-up event workflow in one platform
Value adds for your start-up & investor platform
Talk to our Event Experts and get a quote for your Start-up Events