Create a personal and self customizable event agenda for your attendees
Always know when, where and with whom. With Converve, attendees can build a mobile event calendar with their meetings and all of your event program.
Focusing on your event program
Whether workshop, keynote speech or just the lunch break, with Converve, planning and designing your event program becomes very simple. Decide on program items such as titles, descriptions, durations, rooms, thematic focuses, speakers, and much more.
Let your participants know when obligatory program items such as keynote speeches, lunches, or coffee breaks are taking place. You decide which events require registration or whether to limit the number of participants.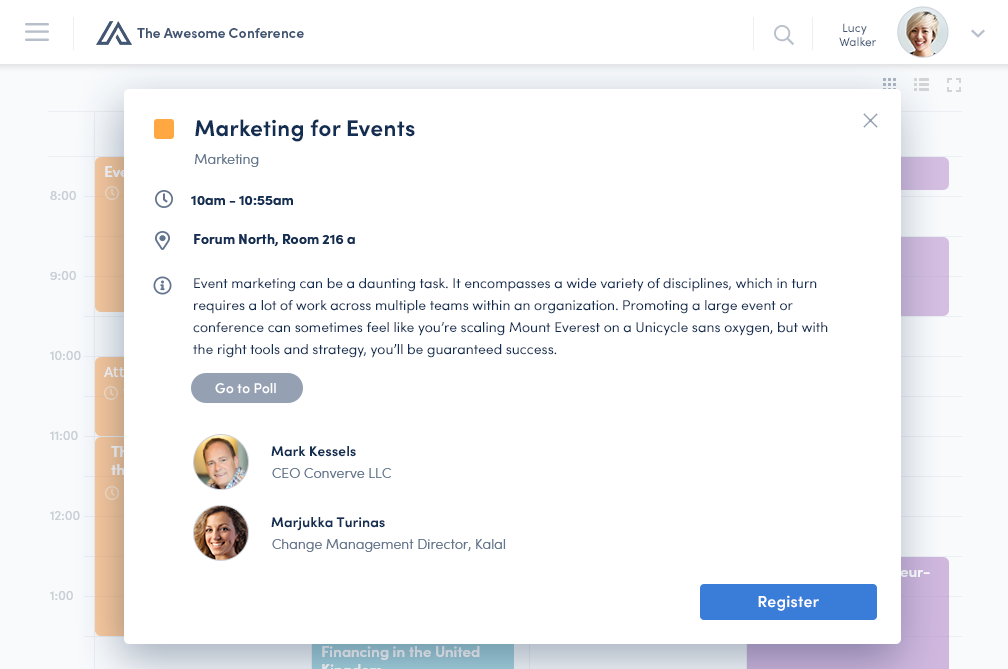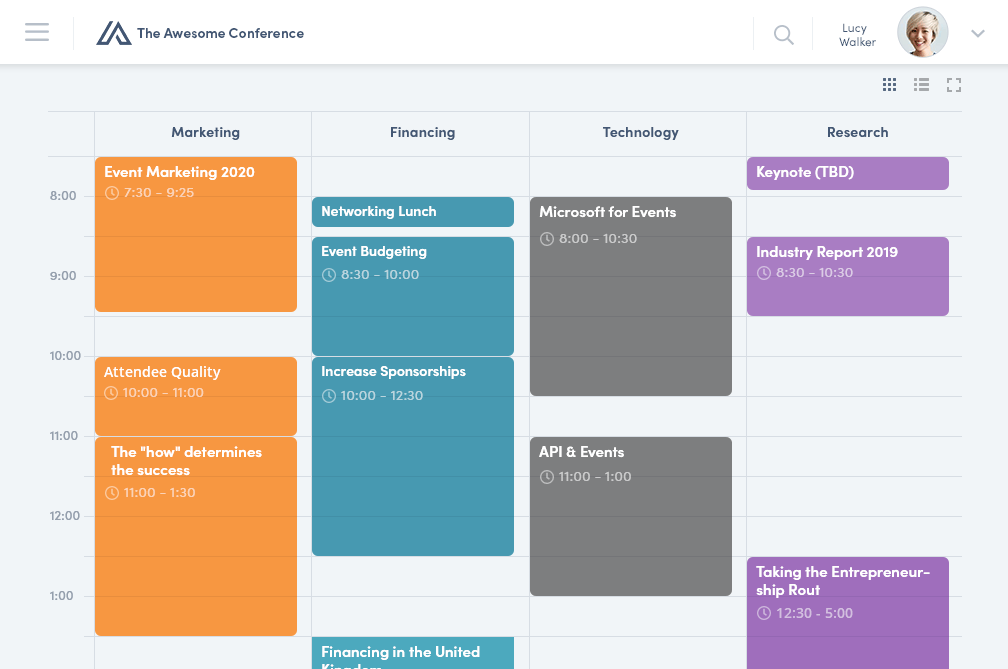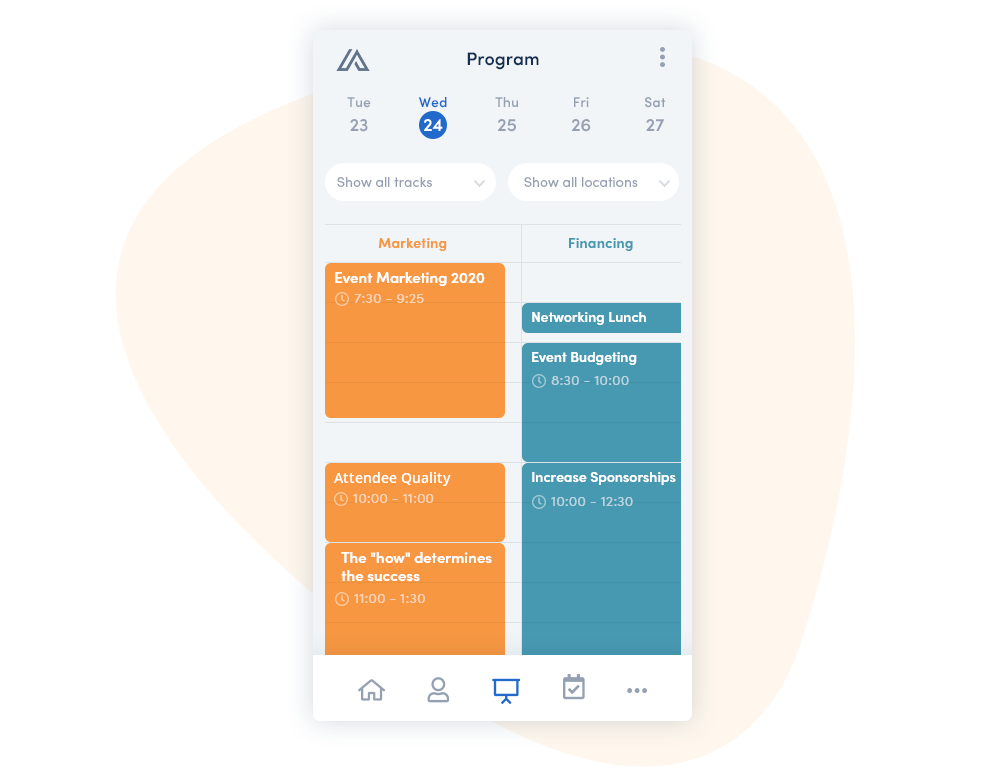 Optimized for mobile usage
Present your event program directly on your website with a user-friendly and modern design. Your participants can filter by different criteria such as the date, room, or speaker and always keep an eye on where they need to go.
Even on a smartphone, it's still easy to view complex event programs. This is particularly important for content-rich events in the areas of science, the pharmaceutical industry, medicine, and technology, for example. Converve helps every participant find the place they need to be quickly and easily.
Stay on top of everything
Your participants create their own schedule by arranging meetings with other participants and selecting the events they want to attend. This gives them a good overview, convenience, and prevents meetings from clashing with other important program items.
A certain lecture is completely oversubscribed or undersubscribed? Find out in advance who has registered for which events. This allows you to optimize your room planning, use capacities appropriately, and advertise specific program items in a targeted way.
Would you like to speak to our experts or get a free quote? Our team is at your service.
Get in contact