Build an event website for desktop and mobile – easier than ever
First impressions matter. Create a modern & professional event homepage that matches your brand design. No programming knowledge necessary.
An event website to suit your preferences
Design your own event website with our drag & drop website builder. Add your own pictures and designs and create a event page in your brand's style.
Draft your own content and update it in real time. If you already have a website for your event, you can easily transfer the content.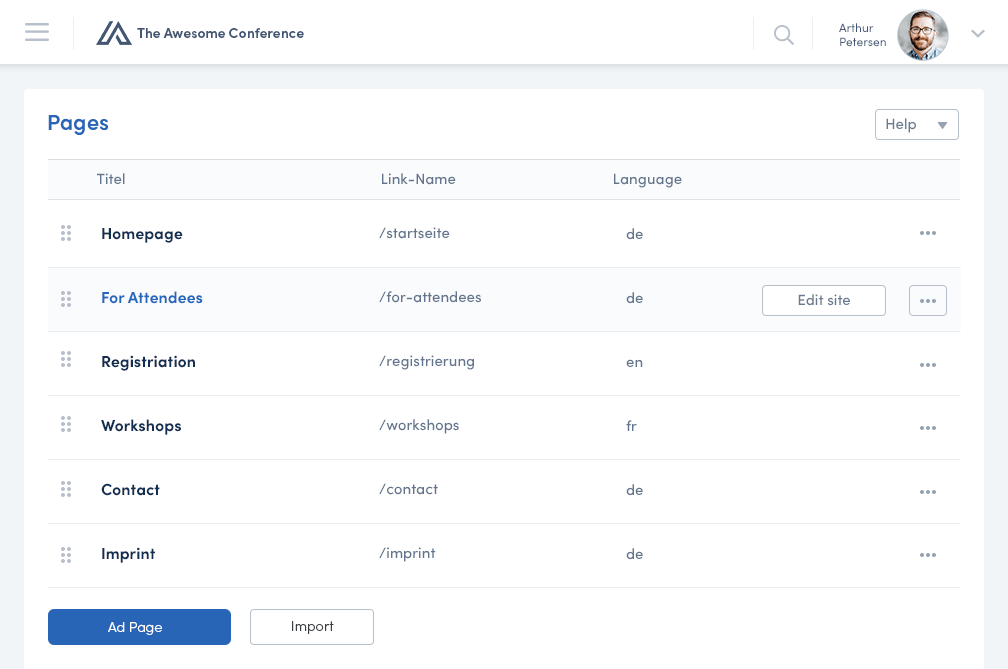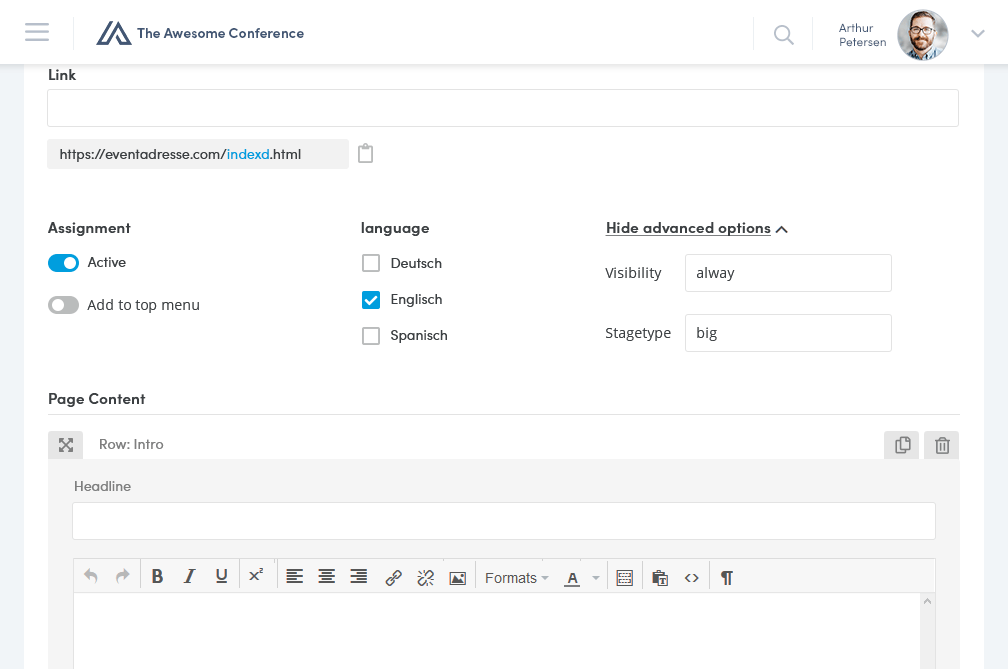 Easy, fast and reliable
Save yourself hours of tedious email exchanges with agencies and other providers. Converve allows you to set up your own event website within minutes. Absolutely no programming skills are required, we promise.
Take advantage of our event-optimized default settings to launch your website quickly and effortlessly. We've worked on thousands of events and we've learned what a good event homepage looks like. You can benefit from that expertise.
We're here to help you succeed
No one is born a master. We're happy to help you design and get your website up and running. Our team of event experts will advise you and quickly answer any questions you may have.
Even though our website builder can do a lot of things, we are still open to create your very individual website. Tell us what makes your website special and we will find a way to implement your idea. Find out more about our service service.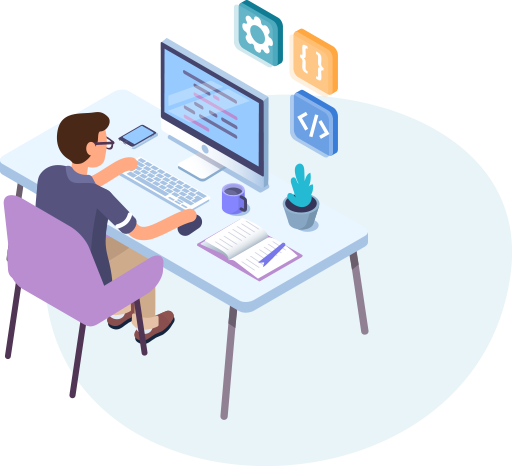 Would you like to speak to our experts or get a free quote? Our team is at your service.
Get in contact