The networking event app that every attendee already has on their phone
We have over 100 apps on our devices and don't even use a third of them. With our native event app you are taking a big step into modern app design. Accessible from every device, responsive and smarter than any traditional app.
Enhance your attendee's networking experience
Of course, Converve also works on the device that your participants always carry around with them: their smartphone. That's why our platform is consistently designed for mobile use.
In your event app your attendees can access all features on the go: registration, content, streams, videos, meetings and every networking feature Converve offers. This gives your participants the opportunity to continue networking during the event.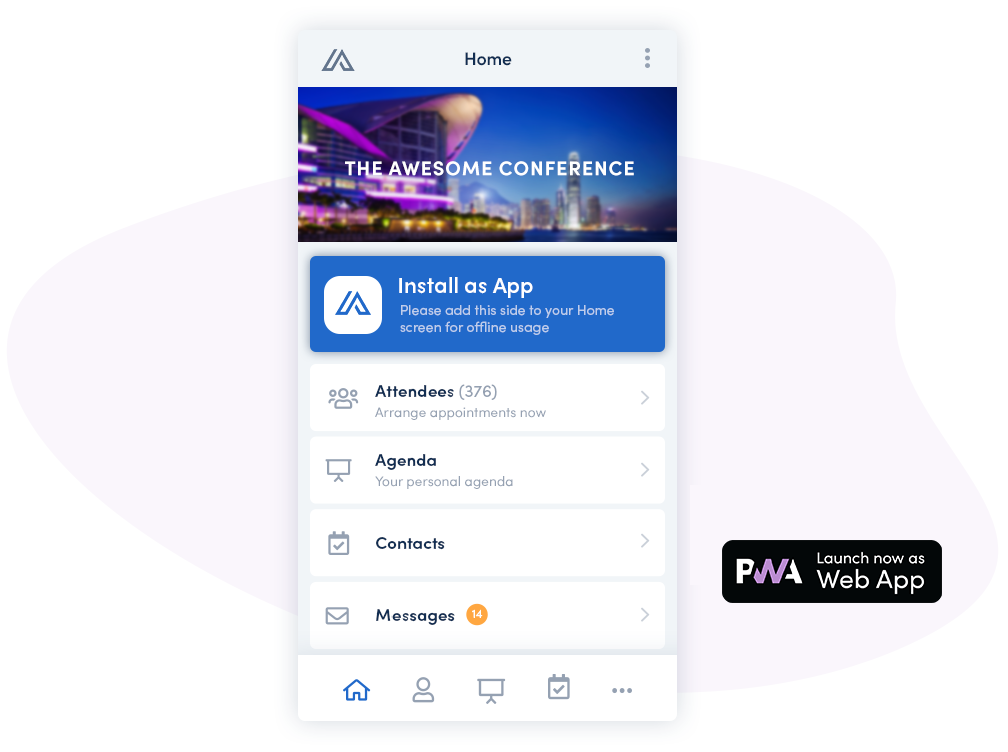 Converve, please don't send me back to the App Store
Don't worry, won't do that! We've spoken with thousands of event planners and can agree on one thing: Participants shouldn't have to download a separate app for every single event. That's why we use a web-based event app for Converve, which everyone already has on their phone.
You can comfortably navigate Converve with any mobile browser and still enjoy the advantages of a real app. The event app can easily be adapted to your individual needs and seamlessly incorporate your event design and corporate branding.
Focus on the user, not the technology
Classic models such as separating mobile and desktop solutions are no longer in keeping with the times. Users should be able to access your solution absolutely anywhere: in their office on their desktop, at home on their iPad, or at the event on their smartphone. Without the hassle of installing an app.
With modern software technologies such as progressive web apps, we make sure that the Converve platform works just the way participants would expect a "real" app to work. And without you having to provide software versions for different platforms such as iOS or Android.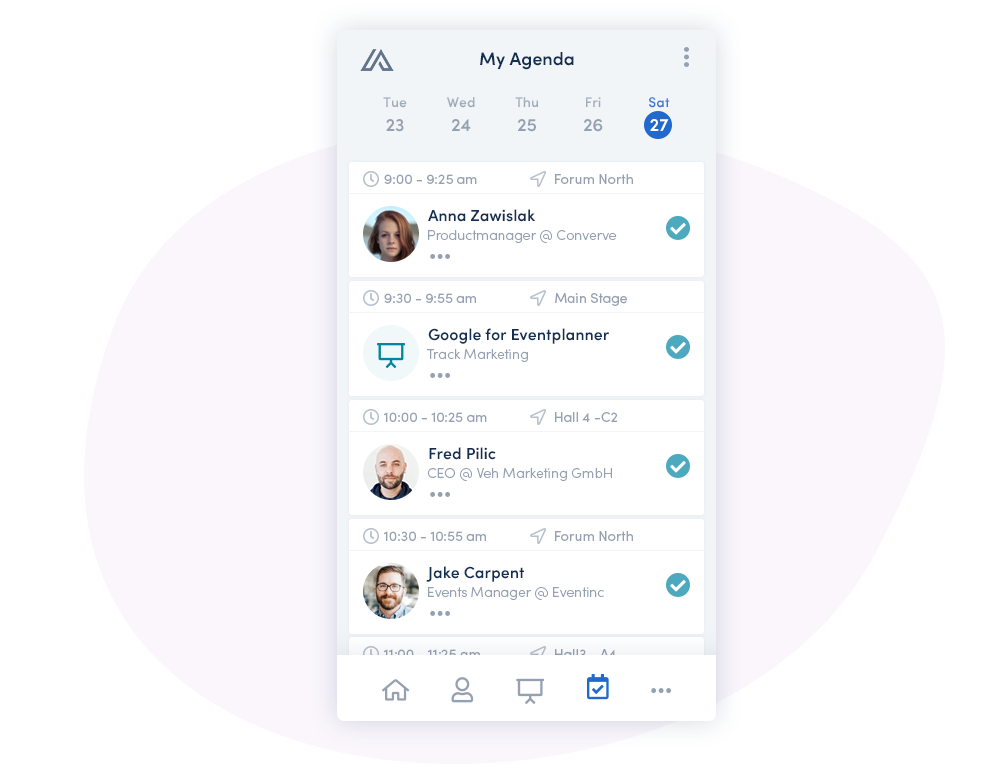 Would you like to speak to our experts or get a free quote? Our team is at your service.
Get in contact